Welcome to another job vacancy updateby technomobo.com
Are you interested in middle east job vacancies? We are at your help. Today we are sharing a few of the vacancies in the middle east. Kindly read completely to know more about the openings in detail.
To apply for an opening, there is a 'Apply Now' button at the bottom of respective articles or use the email address provided to send your CV. Even the links over the job vacancies are clickable.
Middle East job guarantees you a well-off living. Obviously, this is a golden opportunity for you.
This website brings you frequent updates regarding vacancies in public and private sectors in India as well as Abroad. In order to get daily updates please visit our site. You can also be the member in our whatsapp and telegram update groups.
Dont hesitate to share this with your friends and family.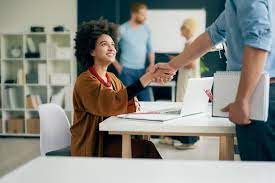 Serves customers by providing product and service information and resolving product and service problems. Attracts potential customers by answering product and service questions and suggesting information about other products and services. Opens customer accounts by recording account information.& A Customer Service Representative, or CSR, will act as a liaison, provide product/services information and resolve any emerging problems that our customer accounts might face with accuracy and efficiency. The best CSRs are genuinely excited to help customers. They're patient, empathetic, and passionately communicative. They love to talk. Customer service representatives can put themselves in their customers' shoes and advocate for them when necessary. Customer feedback is priceless, and these CSRs can gather that for you. Problem-solving also comes naturally to customer care specialists. They are confident at troubleshooting and investigate if they don't have enough information to resolve customer complaints.
Eligibility For Customer Service Job In Dubai
You must be graduate qualified and have an excellent communication and interpersonal skills.

Applicants with minimum 2 years of sales working experience either in telecom/retail/hospitality industry.
Vacancies
Vacancies will be published in a specific format.
Female Customer Service Staff
Work Location: Dubai
Job Requirements:
• Similar Qualification.
• Similar work experience.
• Friendly, and polite with Guests.
• Great ability to deal with guests.
• Customer-oriented.
Call: 009714-3300506
Send CV Email: firelink@eim.ae
Grand Millennium Business Bay (4 Nos.)
1) Sales Coordinator
2) Guest Relations Manager
3) Guest Relations Executive
4) Reservations Agent
Send CV Email: careers.gmbb@millenniumhotels.com
Hotel Name: Accor Hotel
1) Hostess
2) Lobby Ambassador/Guest Relations Officer (bilingual)
3) Restaurant Supervisor
4) Telesales Agent/Customer Service Representative
5) Bartender
6) Assistant Restaurant Manager
7) Waitress
8) Demi Chef De Partie – Mediterranean Cuisine
9) Junior Sous Chef – Mediterranean Cuisine
10) Stewarding Shift Leader
11) Revenue Manager
Job Location: Dubai
Education: Degree/Diploma or (Equivalent)
Experience: With minimum of 2 years of experience in a 5 star hotel
Candidate's Availability: Inside UAE
Availability: Immediately
Email CV: wendy.domiquel@accor.com
Company Name: J&T Express Middle East
1) Client Support/Customer Service
2) Sales Support Executive
3) Sales Executive
4) Administrative Assistant/Inventory Controller
5) Truck Driver
6) Courier Driver
Job Location: Dubai
Education: Degree/Diploma or (Equivalent)
Experience: With previous years of experience in the same capacity
Candidate's Availability: Inside UAE
How to apply?
You can apply through the 'Apply Now' button or send CV to the given mail. The link over the job listing can also be used to apply directly.
As it is an international hiring, only eligible CVs may get replied.
Warning: Proceed with care and with own responsibility. technomobo.com is just an advertiser and not a recruitment agency.
If any agents are approaching for processing fee, we are not responsible.
For daily job vacancy updates our whatsapp and telegram groups are free to join.
Thank You.